WE SPOIL OUR PUPPIES WITH LOVE AND WANT TO ENSURE THE BEST FOR THEM. ALL PUPPIES COME FROM HAND PICKED BREEDERS THAT HOLD HIGH STANDARDS. EVERY PUPPY ALSO GETS REGULAR WELLNESS VISITS WITH OUR LICENSED VETERINARIAN TO ENSURE THEY ARE HEALTHY UNTIL THEY FIND A FOREVER HOME.
Heart String Healthy Puppies
We bring you puppies in all shapes and sizes.
We strive to bring you the happiest and healthiest
puppies that we possibly can.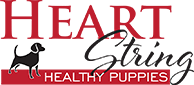 Store Hours & Location
Monday - Friday: 8:00 am - 4:00 pm
Saturday: By appointment
Sunday: Closed
11985 W 400 S, Millersburg, IN 46543
10/10 recommend!!
After wanting a puppy for such a long time I finally got the perfect one! All thanks to Heart String Healthy Puppies! The puppies there are so loved and I immediately fell in love with the bichon named Baxter! Would definitely buy from them again!
Deanna Yoder
Absolutely amazing puppy!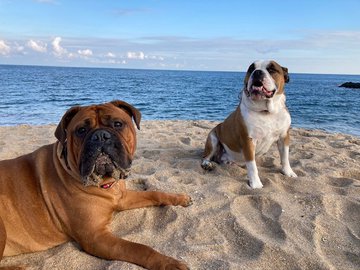 I cant say enough about heart string puppies. The whole process was easy and all of my questions were answered. Our puppy traveled cross country to be delivered to us and I was kept informed every step of they way. Ripjaw (RJ) is almost 2 years old now and the most amazing dig we have ever had. Her temperament is wonderful and she is a pleasure every day. I would highly recommend Heart String Puppies, they are awesome!
The Haas Family NJ
We love our Samoyed Puppy!
We've been searching for a good breeder for many months and finally found Heart Strings. Crystal was wonderful to work with and is very knowledgeable and honest. The kennel was very clean and our puppy has an excellent temperament and is very easy going and lovable with our grandkids. We couldn't be happier with our little Aspen.
The Eberly's- Roanoke, IN
We couldn't be more happy with our Maltese puppy
We couldn't be more happy with our Maltese puppy named Buddy. Heart Strings Healthy Puppies were professional, helpful & made the process of buying our puppy an easy one! Buddy has brought so much joy to our home during a difficult year!
John & Julie Cox
Please don't doubt any questions about Heart String Healthy Puppies
We lost both of our 15 year old Shih Tzus within one week. To say that was our worst moment in our lives was in fact true. We didn't know if the void after so long could be fulfilled until I found Heart String Healthy Puppies listed in the American Kennel Club (www.akc.org). After doing much research, we contacted Crystal Miller to gather information about the sale of purebred Shih Tzu puppies. Not only was Crystal immediate in contacting me but very knowledgeable of all my tedious questions. Crystal always answered emails, text messages, and phone calls very quickly. Carl Schwartz, the breeder, was also very quick in replying to other questions as well. We picked up our new baby Shih Tzu girl at 8 weeks old. Everything mentioned about Mr. Carl Schwartz on how he raises and cares for the puppies and family, you will see the great personality and perfection on the upbringing of your new puppy. You can definitely tell Carl does personally takes great care in providing healthy puppies, but he also provides American Kennel Club documentation as well as accurate veterinarian reports. Our puppy was up-to-date on shots and was conveniently microchipped. Please don't doubt any questions about Heart String Healthy Puppies. They are definitely an above average service for making a happy home much happier. My experience was extremely wonderful and will definitely contact them when we want another puppy. With a sincere heart!
Peggy & Rodolfo Reyes
Satisfied Customer of Heart String Healthy Puppies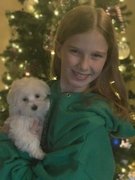 This is Julie Cox & we purchased a male Maltese puppy who we are in love with!
Julie Cox M.S., M. Ed. Associate Dean of Students Office of the Dean of Students Purdue University
We can't recommend them enough!
"Our experience with Heart String Healthy Puppies was fantastic! They answered all of our questions and were excellent at communicating. The facility was immaculate and when we arrived to pickup our puppy we had no doubt this is a reputable kennel that takes great care of the dogs. We can't recommend them enough!"
Brent Hanson
Thank You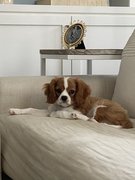 Heart String Team, I wanted to send a note to thank you for raising such a sweet puppy, Leo (what we decided to name Sawyer) has been an absolute blast and we're loving every minute. I've attached a photo of him from the other day so you can see how handsome he is!
Clay and Julianna