Testimonials of our happy customers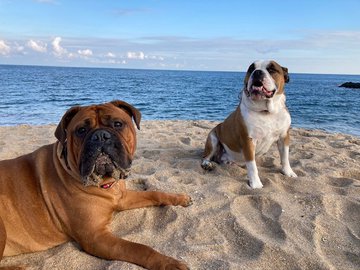 Absolutely amazing puppy!
I cant say enough about heart string puppies. The whole process was easy and all of my questions were answered. Our puppy traveled cross country to be delivered to us and I was kept informed every step of they way. Ripjaw (RJ) is almost 2 years old now and the most amazing dig we have ever had. Her temperament is wonderful and she is a pleasure every day. I would highly recommend Heart String Puppies, they are awesome!
The Haas Family NJ
We love our Samoyed Puppy!
We've been searching for a good breeder for many months and finally found Heart Strings. Crystal was wonderful to work with and is very knowledgeable and honest. The kennel was very clean and our puppy has an excellent temperament and is very easy going and lovable with our grandkids. We couldn't be happier with our little Aspen.
The Eberly's- Roanoke, IN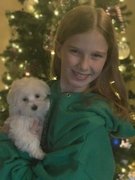 Satisfied Customer of Heart String Healthy Puppies
This is Julie Cox & we purchased a male Maltese puppy who we are in love with!
Julie Cox M.S., M. Ed. Associate Dean of Students Office of the Dean of Students Purdue University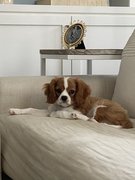 Thank You
Heart String Team, I wanted to send a note to thank you for raising such a sweet puppy, Leo (what we decided to name Sawyer) has been an absolute blast and we're loving every minute. I've attached a photo of him from the other day so you can see how handsome he is!
Clay and Julianna