Our Company
We bring you puppies in all shapes and sizes.
We strive to bring you the happiest and healthiest
puppies that we possibly can. We, as owners have
personally been involved in raising puppies in prior
years which gives us valuable insight and
experience in raising and selling puppies.
A high percentage of the puppies we offer are
raised from parents that have had their genetic
testing completed and approved so that there is
less risk of any defects or health issues for the new
furry companion in your family.
We work directly with the owners of the
puppies we sell so that there are no surprises. We
do not associate with sub-standard breeders.
We strive to satisfy!!!!
 Store Hours
Monday - Friday: 8:00 am - 4:00 pm
Saturday: By appointment
 Sunday:     Closed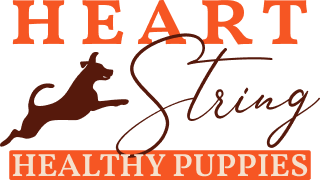 Heart String Healthy Puppies
11985 W 400 S, Millersburg, IN 46543